Adding New Chapters
This is a short and easy guide on how to insert chapters into your stories. These basic steps will ensure your stories are neatly organized and easy to edit/read.
Step one: Switch your view from Visual to HTML editor.
Step Two: Insert the following tag in between your chapters: <!- -nextpage- -> (make sure there are no spaces between any of the symbols!)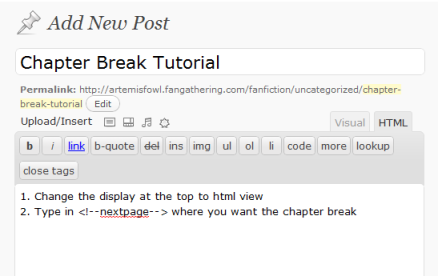 And you're all done!